Botox, Juvaderm, Voluma...OH MY!!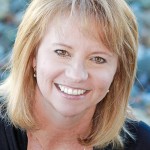 Cheryl Loetscher  is a Board Certified Nurse Practitioner, who specializes in  family practice and cosmetic injectable procedures. After working in the hospital setting for over 27 years she continued her education so that she could expand her ability to practice in the full spectrum of family healthcare including the aesthetics industry . She loves to make her patients happy and feel beautiful!   
Botox
One of our most popular treatments for facial lines and wrinkles. Injected into muscles and used to temporarily improve the look of both moderate to severe crow's feet lines and frown lines between the eyebrows in adults.
Kybella
KYBELLA® (deoxycholic acid) injection is the first and only FDA-approved injectable treatment that is used in adults to improve the appearance and profile of moderate to severe fat below the chin (submental fat), also called, "double chin."
The active ingredient in KYBELLA® is deoxycholic acid, a naturally-occurring molecule in the body that aids in the breakdown and absorption of dietary fat. When injected into the fat beneath your chin, KYBELLA® causes the destruction of fat cells. Once destroyed, those cells cannot store or accumulate fat.
Juvéderm®
A family of injectable hyaluronic acid dermal fillers used to provide 9 months to one year of correction for moderate to severe facial wrinkles and folds, such as nasolabial folds (lines from the nose to the corners of the mouth), marionette lines (corners of mouth to the chin), and lips.
Voluma
The first FDA-approved injectable gel to instantly add volume to your cheek area to correct age-related volume loss in adults over the age of 21. It can give you contour and a subtle lift for up to two years with optimal treatment.
Juvéderm Ultra®
A clear gel formulation of hyaluronic acid that is specifically formulated to act like your body's own naturally produced hyaluronic acid, helping to instantly, visibly reduce moderate to severe facial wrinkles and folds or add fullness to your lips .